Internship opportunities
Teachersrise is the teacher training initiative by "Mobility and cooperation". We organise teacher training courses funded by Erasmus+. Read more about us.
As we are continuously improving, we are looking for the brightest and most talented individuals like yourself to join our international team and play a critical role in helping our rapidly growing educational start-up to be established as one of Europe's leading Erasmus+ organisations.
We recognise that Erasmus+ should be enriched with creative and empowering experiences and needs a committed organisation made of dedicated and hardworking people. You'll have the opportunity to challenge yourself and be surrounded by smart, ambitious and motivated people. Making our environment a place where you work well, feel good and grow together is a goal that we have set ourselves and in which we believe!
Applications from candidates from diverse backgrounds and from all over the world are encouraged.
Sound appealing? Join our team in Padova to help reshape the future of education and training and reach 1,000 participants a year!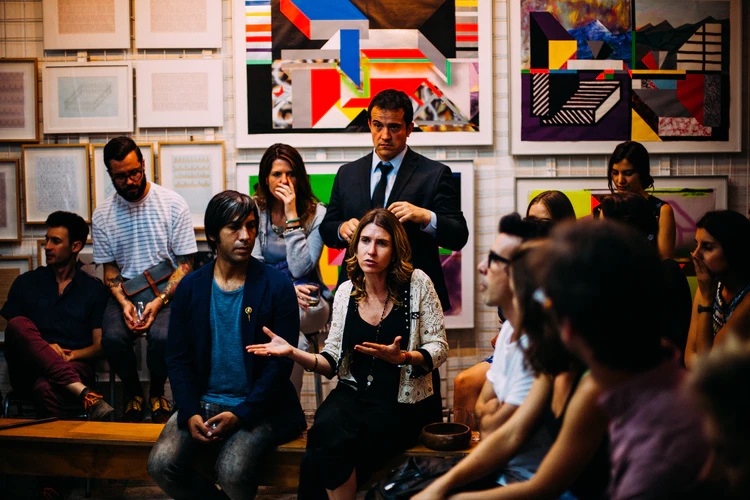 Opportunities
This is the opportunity to challenge yourself and learn new skills. Are you excited by the idea of being surrounded by smart, ambitious and motivated people who love having fun? If you are willing to take responsibility and write your own story, you will fit perfectly in our team. We cannot wait to meet you!
We can offer the following internship opportunity:
Programme Officer internship: Please, read the details of this internship opportunity
The Recruiting Process
APPLICATION: Please, fill in the Application form below to start the process!
TESTS: Once submitted, we will analyse the information and we'll invite you to take on a few tests aimed at assessing how you think and solve possibly unfamiliar problems. These tests don't require any prior knowledge, and they should take you 50 minutes to complete.
SCREENING QUESTIONNAIRE: If you successfully pass through our tests, we will send you a screening questionnaire to evaluate whether we should move you forward to the next stage in the recruitment process. It should take you 30-60 minutes to complete and it includes a 60-second video-introduction you should record and upload to explain why you're a great candidate for this role!
INTERVIEWS: If you're successful at the screening stage, we'll invite you to some face-to-face interviews—normally two or three—to get to know each other and figure out if it's a good fit for both parties. There, we'll give you an assignment to complete (usually a short presentation) and we'll ask you some behavioural and problem-solving questions. The interviews are held on-site in Padova.
REFERENCE CHECKS: We will make contact with your references to get more information about yourself.
WELCOME AND ONBOARDING: We are excited to welcome you to our team! A formal onboarding programme will guide you through your internship: training sessions, on-the-job training, job shadowing, assignments and great time with your colleagues! Join a unique experience, something that couldn't happen anywhere else: apply NOW!
Application form
Please, fill in the application form below with all your details and attach your CV (max 3 pages) and cover letter (max 1 page). Your CV and cover letter must be written in English. Please, include your references in your CV: at this stage, we just need full names, your working relationship with them, and their contact details. Please, read carefully about us, our values and our team: your cover letter must explain why you fit to our plans, our values and our team and what we are looking for.